Glass can survive for thousands of years and yet millions of tons of it enters into our landfills each year. The use of recycled bottle glass is a rarity in modern American art glass studios. We accept the use of bottle glass with all of its challenges and limitations (it was never formulated for hand-working), and we love the results we've crafted from it! The gallery on this page illustrates some of our early work utilizing bottle glass.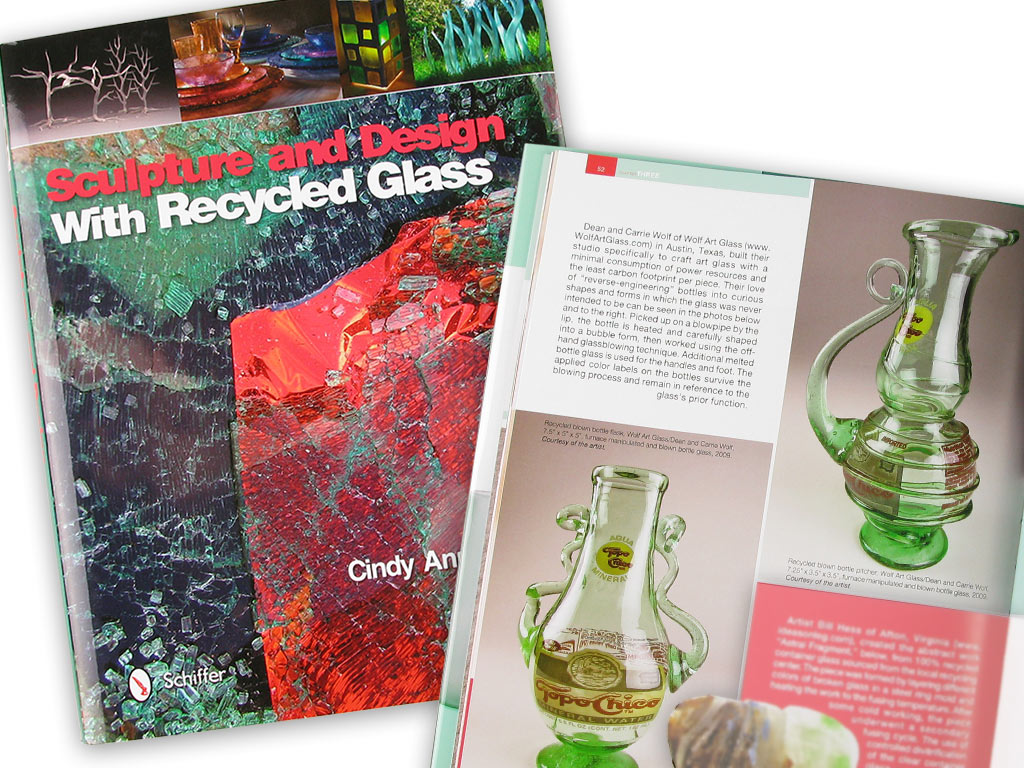 We are excited and honored to have our recycled bottle art featured in the book Sculpture and Design With Recycled Glass
. Please click the image to the right to view the book on Amazon.
---